North Northumberland has a coastal region second to none for natural beauty and places of historic interest.
A designated Area of Outstanding Natural Beauty, Northumberland was crowned Seaside Staycation of the Year 2019 and with miles of unspoilt beaches; ancient castles galore; picturesque gardens and rolling hills; historic market towns; fantastic local food and a cultural heritage all of its own; it's really not surprising that this glorious county took the top spot! BBC's Matt Baker, who hails from the North East and hosted the event, said the beaches are "…incredible, the best as far as I'm concerned" – and we couldn't agree more!
A walker's paradise, there are many routes and trails including St. Oswald's way, St. Cuthbert's Way and the Northumberland Coastal Path. With truly great views and pretty countryside to enjoy, many of the routes can be accessed easily from Seahouses Hostel. Steeped in history and wonderfully dramatic, the three imposing castles of Bamburgh, Dunstanburgh and Alnwick provide the backdrop to a thousand years of battles, conquests and sagas of powerful families and are provide a great day out!
Just a boat ride away from Seahouses Harbour the Farne Islands offer a truly fascinating experience. Not only the home to numbers of breeding seabirds, including puffins, but also the pupping grounds to second largest colony of grey seals in England. The islands are steeped in history too with stories of St. Cuthbert, who spent over 10 years living as a hermit on Inner Farne, and local heroine Grace Darling, who helped rescue survivors from the shipwrecked Forfarshire in 1838. The Holy Island of Lindisfarne is a must for any visitors; not only is the island steeped in history, with St Aidan establishing a monastery in AD635, and the final destination of St Cuthbert's Way; it also has an exciting array of wildlife, rare plants and an abundance of visiting birds.
Northumberland has plenty of gardens and grand stately homes to visit. Alnwick Garden is perhaps the most well-known; however, less formal and equally delightful gardens can be found at Howick Gardens and Cragside Estate – both with lovely tearooms; very welcome after a long walk! Apart from the stunning landscapes, there are a great many outdoor activities available with everything from walking, cycling, fishing, golf, horse riding and wildlife watching to a wide variety of water sports including kayaking, surfing and diving.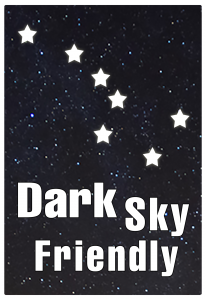 And finally… Seahouses Hostel is perfectly located in this official Area of Outstanding Natural Beauty where the dark expanse of sky over the sea and very little street lighting means that it is possible to enjoy Northumberland's night skies and even see the dazzling Aurora Borealis if you're lucky! So whether you want to spend the day on the surf, explore the many heritage sites and castles, visit beautiful gardens bursting into colour, take a trip out to the Farne Islands or do a spot of star gazing, Seahouses Hostel makes the perfect base – and with so much to see and do, there is truly something for everyone!